Jeffrey is a speaker and consultant who frequently addresses topics of corporate and environmental responsibility at regional, national and international venues.
He has worked with some of the nation's largest businesses — including: Wal-Mart, Nike, Microsoft and Kimberly Clark — in their efforts to become more sustainable and responsible companies.
Speaking topics
Corporate Responsibility
Sustainability
Leadership/Management/Corporate Culture
Small Business
Social Entrepreneurship
Business Strategy
Green Marketing
Recently, Jeffrey has spoken at the World Innovation Forum, MIT Sloan School of Management, NYU Reynolds Program for Social Entrepreneurship, NYU Stern School of Business, Stanford University School of Business, and the Innovation Uncensored conference hosted by Fast CompanVideos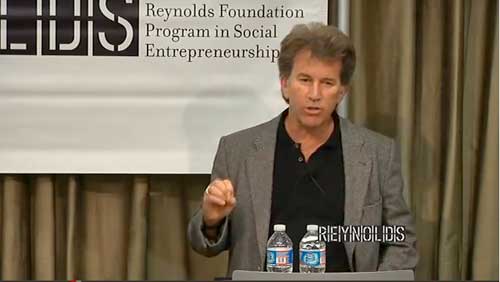 View samples of Jeffrey's speaking engagements.
---
Chartwell Speakers Bureau

13601 Preston Road, Suite E250

Dallas, TX 75240

enquiries@chartwellspeakers.com

972-385-1021
---
Jeffrey can also be booked for speaking through Geniecast, a video conference service that allows for connection anytime, anywhere.
For questions please contact:

Callie McGarghan

callie@sustiannatural.com

802-846-2849