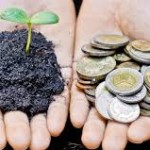 I think I first asked this question in 2009. My answer was – not dead, but dying. Dying because it no longer represented any clearly defined goals. There was a desperate lack of metrics and if you totaled up all the so-called corporate responsibility impacts, we were still headed for disaster. CSR in total may have bought us a few more years to avert a most certain disaster.
Why is CSR dead? Because a handful of leading edge, innovative companies have raised the bar on what we should expect and what may be possible from corporate responsibility.
Take Kingfisher plc, Europe's largest home improvement retail group and the third largest in the world, with 1,000 stores in eight countries in Europe and Asia, and sales of nearly £11 billion. Net Positive is their new approach to doing business. To succeed, they say, business must do more than minimize its negative impact – it must be designed to have a positive impact on the world.
Net Positive means, in Kingfishers own words, "not just preventing deforestation, but working towards net reforestation. It means helping create homes that go beyond zero carbon to become generators of their own energy. It means innovating new business models, products and services that are net positive by design. It means working in communities to equip people with the fundamental practical skills of making and mending. In each of these four priority areas, and across the business, we will transform the way we operate to become Net Positive by 2050."
This commitment to companies as "good" rather than less bad, regenerative rather that sustainable, is where the future must lie.
Who else is on this track? Patagonia and Unilever are the ones that have received the most attention. Desso carpets has committed that it, "will not be less bad, but truly good." Dr. Hauschka, has been at this for a long time. A British manufacturing company called Scott Bader Commonwealth is on the right track,
Have I missed any other companies? Let me know whom you'd like to nominate for the next Net Positive Company.