The tech community has an amazing resource: TheFunded.com. This website allows entrepreneurs to research, rate, and review venture funds from around the world, providing invaluable information and guidance to entrepreneurs looking to raise critical growth capital. Wow do I wish there was a site that provided that information for the rest of the venture and private equity universe. It might have saved me and countless others from some awfully painful mistakes. TheFunded.com lists over 4,000 funds with contact information for over 18,000 investment professionals working at those funds. There are over 18,000 members, approximately 95% of whom are CEOs of well known start-ups.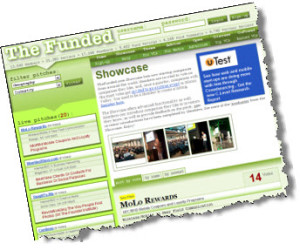 The site is a staunch advocate of anonymity, allowing members to post their honest feedback without concern for a stigma by venture capitalists. Members can rate funds across five categories on a 1-5 scale and contribute both public feedback, and private member-only insight of experience working with venture funds.
TheFunded.com offers a wealth of information such as:
4,121 Venture Funds Listed
506 Venture Funds Certified
18,310 Venture Capitalists Listed
20,602 CEO or Founder Members
29,773 Total Ratings and Reviews
6,626 Venture Fund Ratings
9,386 Venture Fund Comments
13,761 Venture Partner Ratings and Comments
29,637 Feedback or Discussion of Comments
If this sounds like a helpful resource to you, I encourage you to check it out!